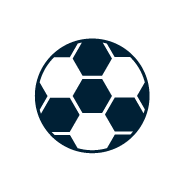 Football
In this category, you'll find football accessories like goalkeeper gloves, shin pads, and footballs. Check carefully that the shoes, gloves and pad sizes fit. Also, bear in mind that some football shoes, gloves and socks fit differently depending on the surface, temperature and humidity.
Popular products in Football
Our aim is to compare offers and deals from all shops on the market. Prices are updated several times per day.