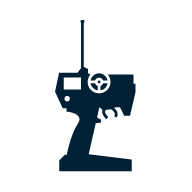 RC Toys
RC toys such as drones, aircraft, cars, boats, and helicopters. Some models are controlled by mobile phones, others have dedicated transmitters specific to that model. Bear in mind that an extra battery is handy if you want to drive the RC toy for a long time.
Popular products in RC Toys
Our aim is to compare offers and deals from all shops on the market. Prices are updated several times per day.