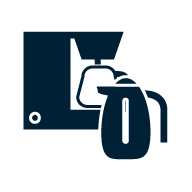 Kitchen Appliances
Some call it white goods others white ware, kitchen appliances or household machines. Here you can browse and compare prices and features to find the best deal.
Popular products in Kitchen Appliances
Our aim is to compare offers and deals from all shops on the market. Prices are updated several times per day.