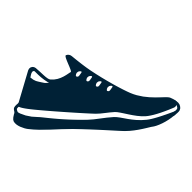 Sport & Outdoor Shoes
Sports shoes and outdoor shoes for indoor & outdoor use, and a variety of other activities. From running shoes and hiking boots to athletic shoes and regular wellies. Many shoes are designed for specific areas, such as toe running shoes and barefoot running shoes.
Popular products in Sport & Outdoor Shoes
Our aim is to compare offers and deals from all shops on the market. Prices are updated several times per day.