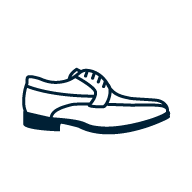 Men's Shoes
Buying shoes online can be a way of finding brand new shoes at better prices or odd sizes that are otherwise hard to find. Shoes from well-known manufacturers as Clark, Vagabond, Bjorn Borg and Dr. Martens.
Popular products in Men's Shoes
Our aim is to compare offers and deals from all shops on the market. Prices are updated several times per day.