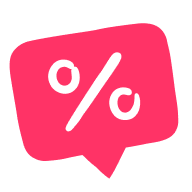 Daily Deals - Find the best deals at the moment
On the Daily Deals page, you'll find products with the best prices right at this moment. We scan all shops and products that are listed on PriceSpy in order to find them for you. We work around the clock, every day, throughout the week. It's not possible to pay your way to a better position on Daily Deals, rather, these are real offers.
Don't forget that you can filter offers according to category, and that we have a search function. Also remember that you can sort according to popularity, the biggest price drop, or the lowest price.
How it works
In order for an offer to qualify for the Daily Deals the product needs to be 5 percent cheaper than the previous lowest price in any shop, cost at least €10 before the price drop, and at least three shops must stock the product.
Shopping advice
... Show more
Show less
Popular Categories
Smartwatches
Laptops
PS4 Games
Fitness Watches
Instant Cameras
MP3 Players
Fridge Freezers
Running Shoes
DSLR Cameras
LEGO