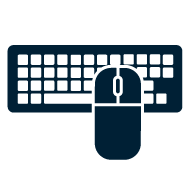 Keyboards & Mice
Mice and keyboards can be found in the price range of a few dollars up to hundreds of dollars. Logitech, Microsoft, Apple and Mionix among manufacturers.
Popular products in Keyboards & Mice
Our aim is to compare offers and deals from all shops on the market. Prices are updated several times per day.