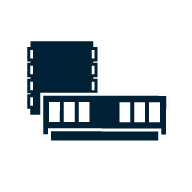 Computer Components
Computer components such as graphics cards, processors, hard disks, RAMs and motherboards. All the parts you need to get started when building your new computer or upgrade your existing computer. Bear in mind that many components must be fully compatible with each other so check this carefully before purchase.
Popular products in Computer Components
Our aim is to compare offers and deals from all shops on the market. Prices are updated several times per day.