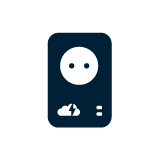 Surge Protectors
This category is currently being developed. That means that we haven't had the time to make it as good as we would like. Some products and prices may be missing.
A surge protector prevents damage to computers, TV sets and other pieces of sensitive electrical appliances due to voltage spikes caused by lightning or other irregularities in the power supply. Compare prices from 30 shops in this category.
This category is also known as Lightning Protection or Net Filters.
| | | Product | Lowest price | | User rating | Rank | Area of use | Number of power outlets | Maximum peak | |
| --- | --- | --- | --- | --- | --- | --- | --- | --- | --- | --- |
| | | Surge Protector | 1 | | | 1 | Computer & other electrical equipment | 6 | | |
| | | Surge Protector | 5 | | | 2 | Computer & other electrical equipment | 4 | 0.5 kA | |
| | | Surge Protector | 15 | | 1 user review | 3 | Computer & other electrical equipment | 8 | | |
| | | Surge Protector | 3 | | | 4 | Computer & other electrical equipment | 8 | | |
| | | Surge Protector | 5 | | | 5 | Computer & other electrical equipment | 6 | | |
| | | Surge Protector | 1 | | | 6 | Computer & other electrical equipment | 8 | | |
| | | Surge Protector | 7 | | | 7 | Computer & other electrical equipment | 8 | 48 kA | |
| | | Surge Protector | 1 | | | 8 | Computer & other electrical equipment | 2 | | |
| | | Surge Protector | 1 | | | 9 | Computer & other electrical equipment | 7 | 22.5 kA | |
| | | Surge Protector | 1 | | | 10 | Computer & other electrical equipment | 6 | 22.5 kA | |
| | | Surge Protector | 4 | | | 11 | Computer & other electrical equipment | 1 | | |
| | | Surge Protector | 5 | | | 12 | Computer & other electrical equipment | 6 | 13 kA | |
| | | Surge Protector | 7 | | | 13 | Computer & other electrical equipment | 4 | | |
| | | Surge Protector | 4 | | | 14 | Computer & other electrical equipment | 4 | | |
| | | Surge Protector | 12 | | | 15 | Computer & other electrical equipment | 6 | | |
| | | Surge Protector | 3 | | | 16 | Computer & other electrical equipment | 4 | 0.5 kA | |
| | | Surge Protector | 8 | | | 17 | Computer & other electrical equipment | 6 | | |
| | | Surge Protector | 2 | | | 18 | Computer & other electrical equipment | 4 | 19.5 kA | |
| | | Surge Protector | 1 | | | 19 | Computer & other electrical equipment | 4 | 19.5 kA | |
| | | Surge Protector | 3 | | | 20 | Computer & other electrical equipment | 4 | 19.5 kA | |
| | | Surge Protector | 1 | | | 21 | Computer & other electrical equipment | 8 | 19.5 kA | |
| | | Surge Protector | 8 | | | 22 | Computer & other electrical equipment | 4 | | |
| | | Surge Protector | 6 | | | 23 | Computer & other electrical equipment | 4 | | |
| | | Surge Protector | 1 | | | 24 | Computer & other electrical equipment | 4 | | |
| | | Surge Protector | 6 | | | 25 | Computer & other electrical equipment | 6 | | |
| | | Surge Protector | 6 | | | 26 | Stereo & home cinema | 5 | 36 kA | |
| | | Surge Protector | 2 | | | 27 | Computer & other electrical equipment | 8 | 108 kA | |
| | | Surge Protector | 4 | | | 28 | Stereo & home cinema | 6 | 72 kA | |
| | | Surge Protector | 4 | | | 29 | Computer & other electrical equipment | 6 | 48 kA | |
| | | Surge Protector | 5 | | | 30 | Computer & other electrical equipment | 6 | 48 kA | |
| | | Surge Protector | 3 | | | 31 | Computer & other electrical equipment | 5 | 36 kA | |
| | | Surge Protector | 1 | | | 32 | Computer & other electrical equipment | 5 | 36 kA | |
| | | Surge Protector | 5 | | | 33 | Computer & other electrical equipment | 5 | 24 kA | |
| | | Surge Protector | 1 | | 2 user reviews | 34 | Computer & other electrical equipment | 6 | 15 kA | |
| | | Surge Protector | 1 | | | 35 | Computer & other electrical equipment | 6 | | |
| | | Surge Protector | 3 | | | 36 | Computer & other electrical equipment | 5 | 24 kA | |
| | | Surge Protector | 2 | | | 37 | Computer & other electrical equipment | 6 | | |
| | | Surge Protector | 5 | | | 38 | Computer & other electrical equipment | 1 | 26 kA | |
| | | Surge Protector | 2 | | | 39 | Computer & other electrical equipment | 8 | | |
| | | Surge Protector | 1 | | | 40 | Computer & other electrical equipment | 6 | | |
| | | Surge Protector | 1 | | | 41 | Computer & other electrical equipment | 6 | | |
| | | Surge Protector | 1 | | | 42 | Computer & other electrical equipment | 5 | | |
| | | Surge Protector | 2 | | | 43 | Computer & other electrical equipment | 10 | | |
| | | Surge Protector | 2 | | | 44 | Computer & other electrical equipment | 1 | | |
| | | Surge Protector | 1 | | | 45 | Computer & other electrical equipment | 6 | | |
| | | Surge Protector | 1 | | | 46 | Computer & other electrical equipment | 6 | | |
| | | Surge Protector | 1 | | | 47 | Computer & other electrical equipment | 6 | 60 kA | |
| | | Surge Protector | 1 | | | 48 | Computer & other electrical equipment | 6 | | |
| | | Surge Protector | 3 | | | 49 | Computer & other electrical equipment | 4 | | |
| | | Surge Protector | 1 | | | 50 | | 1 | | |
| | | Surge Protector | 4 | | 2 user reviews | 51 | Computer & other electrical equipment | 5 | 13 kA | |
| | | Surge Protector | 2 | | | 52 | Computer & other electrical equipment | 4 | | |
| | | Surge Protector | 1 | | | 53 | Computer & other electrical equipment | 5 | | |
| | | Surge Protector | 3 | | | 54 | Computer & other electrical equipment | 4 | | |
| | | Surge Protector | 1 | | | 55 | Computer & other electrical equipment | 12 | | |
| | | Surge Protector | 2 | | | 56 | Computer & other electrical equipment | 6 | | |
| | | Surge Protector | 1 | | | 57 | Computer & other electrical equipment | 6 | | |
| | | Surge Protector | 1 | | | 58 | Computer & other electrical equipment | 6 | | |
| | | Surge Protector | 1 | | | 59 | Computer & other electrical equipment | 8 | | |
| | | Surge Protector | 1 | | | 60 | Computer & other electrical equipment | 8 | 60 kA | |
| | | Surge Protector | 2 | | | 61 | Computer & other electrical equipment | 10 | | |
| | | Surge Protector | 1 | | | 62 | Computer & other electrical equipment | 6 | | |
| | | Surge Protector | 1 | | | 63 | Computer & other electrical equipment | 4 | | |
| | | Surge Protector | 1 | | | 64 | Computer & other electrical equipment | 6 | | |
| | | Surge Protector | | | | 65 | Computer & other electrical equipment | 6 | 45 kA | |
| | | Surge Protector | 1 | | | 66 | Computer & other electrical equipment | 7 | | |
| | | Surge Protector | 1 | | | 67 | Computer & other electrical equipment | 3 | 13.5 kA | |
| | | Surge Protector | 1 | | | 68 | Computer & other electrical equipment | 6 | | |
| | | Surge Protector | 1 | | | 69 | Computer & other electrical equipment | 5 | 4.5 kA | |
| | | Surge Protector | 1 | | | 70 | Computer & other electrical equipment | 5 | | |
| | | Surge Protector | 1 | | | 71 | Computer & other electrical equipment | 6 | | |
| | | Surge Protector | 1 | | | 72 | Computer & other electrical equipment | 4 | 60 kA | |
| | | Surge Protector | 1 | | | 73 | Computer & other electrical equipment | 6 | 30 kA | |
| | | Surge Protector | 1 | | | 74 | Computer & other electrical equipment | 6 | 6.5 kA | |
| | | Surge Protector | 1 | | | 75 | Computer & other electrical equipment | 1 | 13 kA | |
| | | Surge Protector | 1 | | | 76 | Computer & other electrical equipment | 5 | | |
| | | Surge Protector | 1 | | | 77 | Stereo & home cinema | 6 | 48 kA | |
| | | Surge Protector | 1 | | | 78 | Computer & other electrical equipment | 5 | | |
| | | Surge Protector | 1 | | | 79 | Computer & other electrical equipment | 4 | | |
| | | Surge Protector | 2 | | | 80 | Computer & other electrical equipment | 5 | | |
| | | Surge Protector | 1 | | | 81 | Computer & other electrical equipment | 8 | 48 kA | |
| | | Surge Protector | 1 | | | 82 | Computer & other electrical equipment | 12 | | |
| | | Surge Protector | 1 | | | 83 | Computer & other electrical equipment | 4 | | |
| | | Surge Protector | 1 | | | 84 | Computer & other electrical equipment | 4 | | |
| | | Surge Protector | 1 | | | 85 | Computer & other electrical equipment | 4 | | |
| | | Surge Protector | | | | 86 | Computer & other electrical equipment | 4 | | |
| | | Surge Protector | 1 | | | 87 | Computer & other electrical equipment | 4 | | |
| | | Surge Protector | 1 | | | 88 | Computer & other electrical equipment | 6 | | |
| | | Surge Protector | 1 | | | 89 | Computer & other electrical equipment | 4 | | |
| | | Surge Protector | 1 | | | 90 | Computer & other electrical equipment | 7 | | |
| | | Surge Protector | 1 | | | 91 | Computer & other electrical equipment | 6 | | |
| | | Surge Protector | 1 | | | 92 | Computer & other electrical equipment | 10 | | |
| | | Surge Protector | 1 | | | 93 | Computer & other electrical equipment | 6 | | |
| | | Surge Protector | 1 | | | 94 | Computer & other electrical equipment | 8 | | |
| | | Surge Protector | 1 | | | 95 | Computer & other electrical equipment | 1 | 4.5 kA | |
| | | Surge Protector | 1 | | | 96 | Computer & other electrical equipment | 4 | | |
| | | Surge Protector | 1 | | | 97 | Stereo & home cinema | 5 | 13 kA | |
| | | Surge Protector | 1 | | | 98 | Computer & other electrical equipment | 5 | 13 kA | |
| | | Surge Protector | 1 | | | 99 | Computer & other electrical equipment | 9 | 120 kA | |
| | | Surge Protector | 1 | | | 100 | Computer & other electrical equipment | 5 | 4.5 kA | |