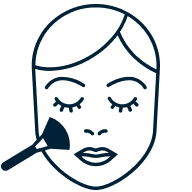 Makeup
Looking for a new mascara, a mineral powder or maybe a foundation? In Makeup, you'll find products and brands from a wide range of manufacturers, whether you are looking for a lipstick, an eyelash curler or perhaps an eyeliner.
Popular products in Makeup
Our aim is to compare offers and deals from all shops on the market. Prices are updated several times per day.