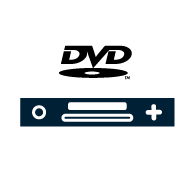 DVD & Blu-ray Players
DVD was first introduced in 1995 as the result of a co-operatation between Philips, Sony, Toshiba and Panasonic. Blu-ray was officially introduced in 2006 and made full length HD films possible on one single disc.
Popular products in DVD & Blu-ray Players
Our aim is to compare offers and deals from all shops on the market. Prices are updated several times per day.